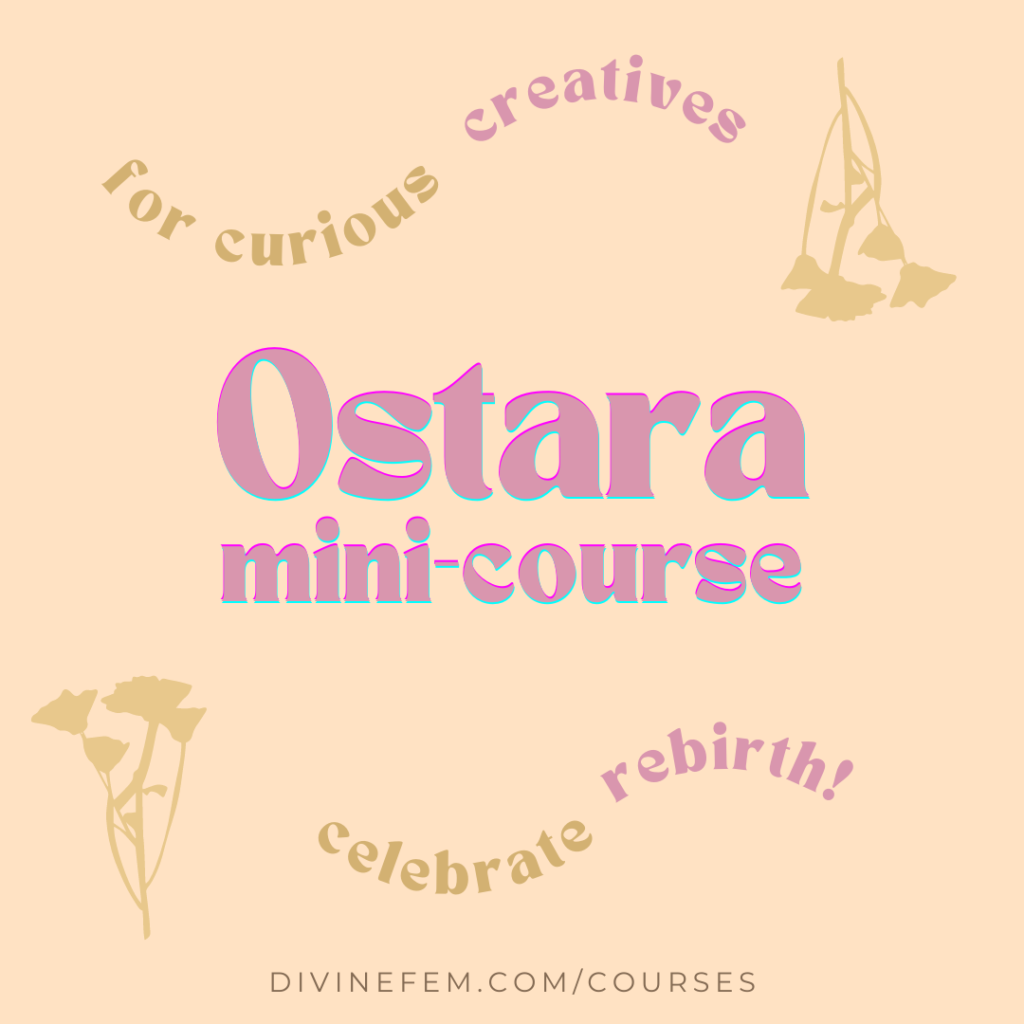 Hello beautiful creative beings!
I have made a sweet mini course for you.
Join me for an easy and loving creative project to usher in the spring season wherever you are!
This course is for playful and curious creatives who love to play with painting, drawing, collage, etc. Any art materials can be used to create!
TOTALLY FREE!
I invite you to make a 2 hour date with yourself or a small group of friends and get into a juicy creative flow!
xo Amanda/ DIVINE FEM
WHY IS IT IMPORTANT TO FLEX OUR CREATIVITY?
Creativity is a tangible way to tap into our divine feminine energy and come into alignment and balance with intuition!
Flow state feels SO GOOD!  The more we show up and cultivate a relationship with our creativity, the better we feel!  
Ultimately, this mini course invites you to set aside expectations for the art piece itself and instead focus on enjoying the process.  No one ever has to see it!  If you create something wonderful- that's an added bonus.
MEET YOUR GUIDE
Hi I'm Amanda Boekhout.  I'm the artist and course creator of DIVINE FEM. I'm also a mother, partner, sister, friend, lover, yogi, and universal traveler.  
Fusing my practices of art, mindfulness, and devotion to the divine informs the courses and workshops I offer.  
Experience
I received a Masters of Fine Arts in 2012 from Florida State University. I taught art classes there as an adjunct instructor for 7 years.  In 2019, I became a certified yoga instructor! I teach intuitive flow yoga classes in studios in my home of Tallahassee, Florida.  I also show artwork regionally in galleries & cafes. 
Join me!
Creating these course offerings brings me so much joy.  I have infused so much love into these lessons.  It is my pleasure to create pockets of space for your creativity to blossom and flow.
Be sure to also check out my full length e-course called Symbol here.