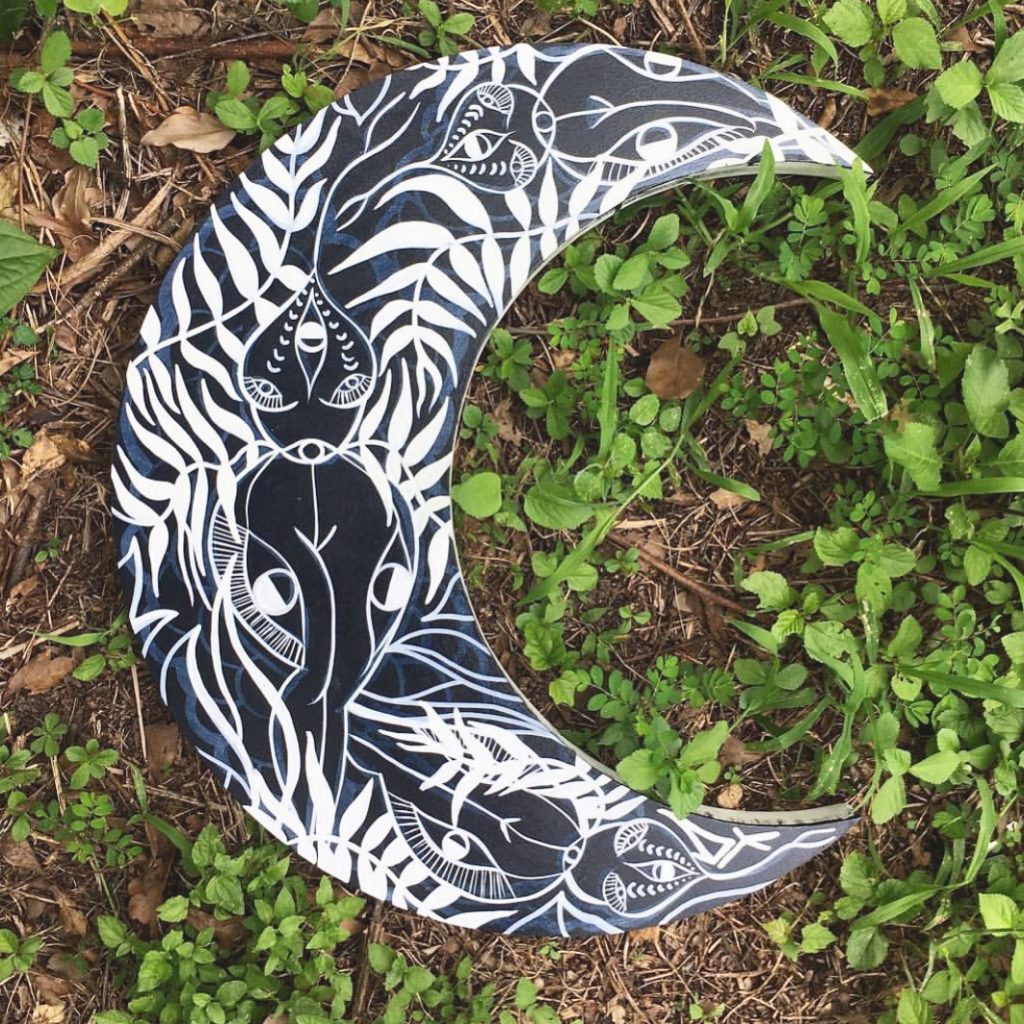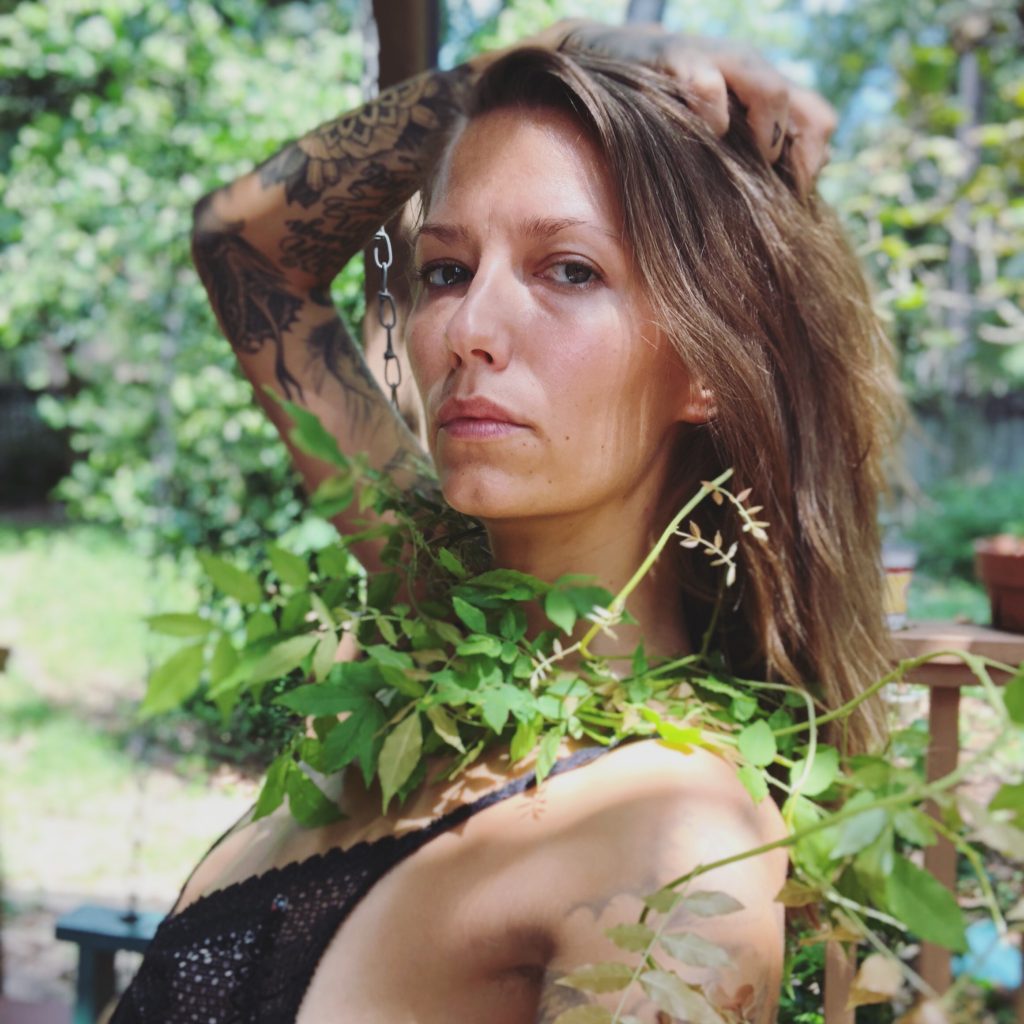 I feel like a child a lot of the time in awe of all that I do not know or understand. At the same time I feel powerful and connected to the vastness of the universe.
Regarding my art, I feel very connected to a greater creative force that works through my body and soul. It feels effortless a lot of times to make images. The visions come faster than the time I have to make them. However, when it comes to the discipline of making art a business and putting myself out there to be consumed, I feel uneasy and inadequate.
I could have put on my big girl pants and been a prosperous artist 12+ years ago but I never did the work. It was too overwhelming so I filled my time with partying or falling in love or feeling sorry for myself. Then I went to grad school and got on the teaching art track at the university as an adjunct while simultaneously becoming a mother and a wife. Now I'm in my late thirties and I wonder where all the time went and why I didn't already set myself up for success as an artist. And then I look at my two kids, my happy home, my loving partner, and I know that it takes time and devotion to be a part of a family. Now my children are old enough for me to start thinking about my own goals and successes again so I am coming back to art in a more intentional way.
This past year was a huge growing year for me and yoga teacher training is to thank for that. Yoga has helped me listen to my inner wisdom and take care of myself in a loving way and in doing that, understanding what I truly want. I don't want to teach art in an academic environment. I just got stuck on that track and didn't stop to ask myself if I wanted it. Now I am listening and all I want is to be peaceful, joyful, and prosperous focusing on yoga and art. Thats it! Easy!
But more important than my own personal feelings is the desire to bring a sense of divine feminine wisdom to all who need it. Aligning my thoughts and actions with the vibration that I wish to share with the world through my art is a tall order. It has taken me my whole life to arrive in an authentic place from which to make art offerings to the divine. I still work hard everyday and practice being kind. My biggest teachers are my children. They are the hardest work for me.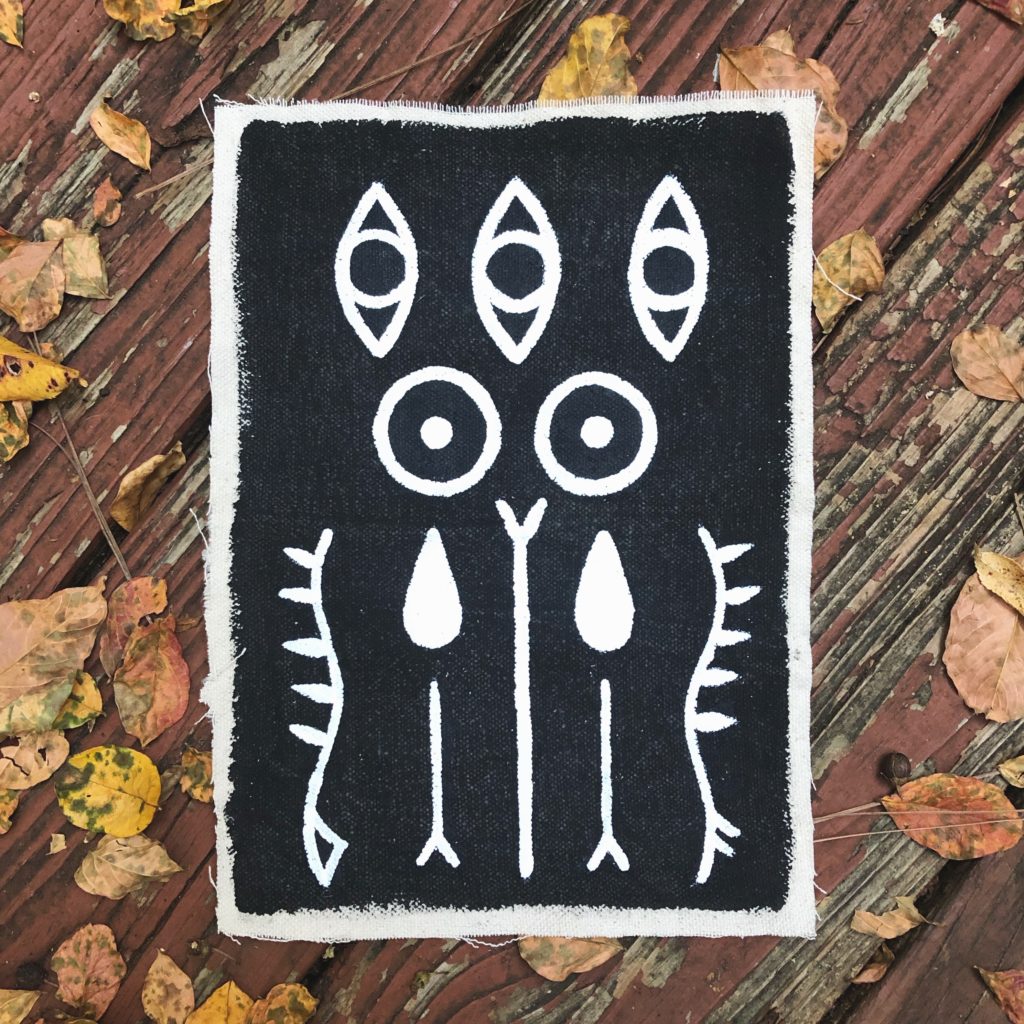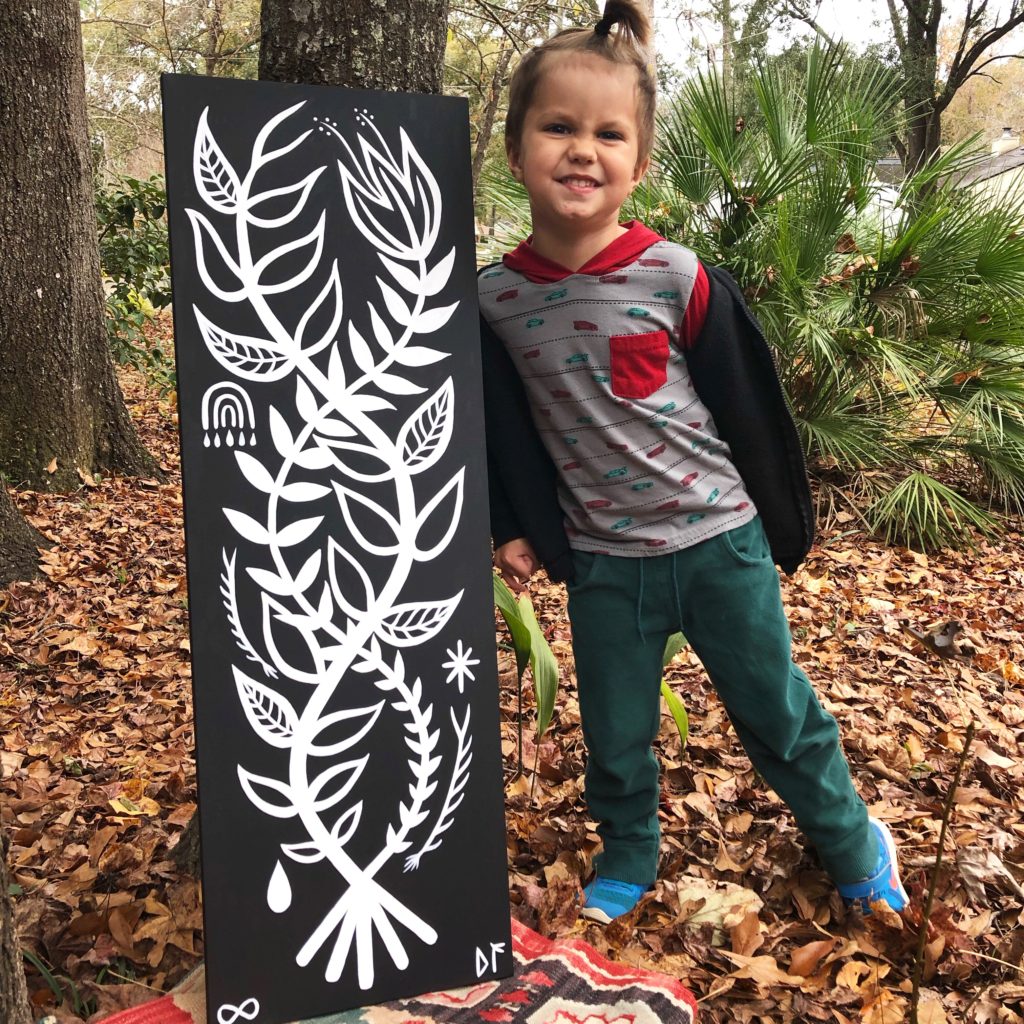 So what is in the works for my intentional coming back to art 2020?
I am committing to a newsletter once a month to connect with my audience beyond Tallahassee and instagram. Sign up for my newsletters here.
I am now offering digital downloads of my artwork and will be releasing a minimum of three new works available every month on my etsy page. This is the most "green" version of making art (stuff) that I can think of. Instead of getting prints made, having them shipped to me, packaging them, and shipping them out to you (phew!) now you can find the artwork you want, download a file for $7, and print locally. You get the art you want the way you want it and the earth can be a bit happier about all these dang humans running a muck, ha!
I am now offering prints and stickers WHOLESALE to businesses and spaces who feel drawn to carry them. I'm not interested in being a huge business and I probably never will be. I am interested in building a divine resistance to the way we have been groomed to think and act. I am interested in creating and sharing imagery that empowers. If you are a space that is interested in carrying my work, please contact me for a wholesale list.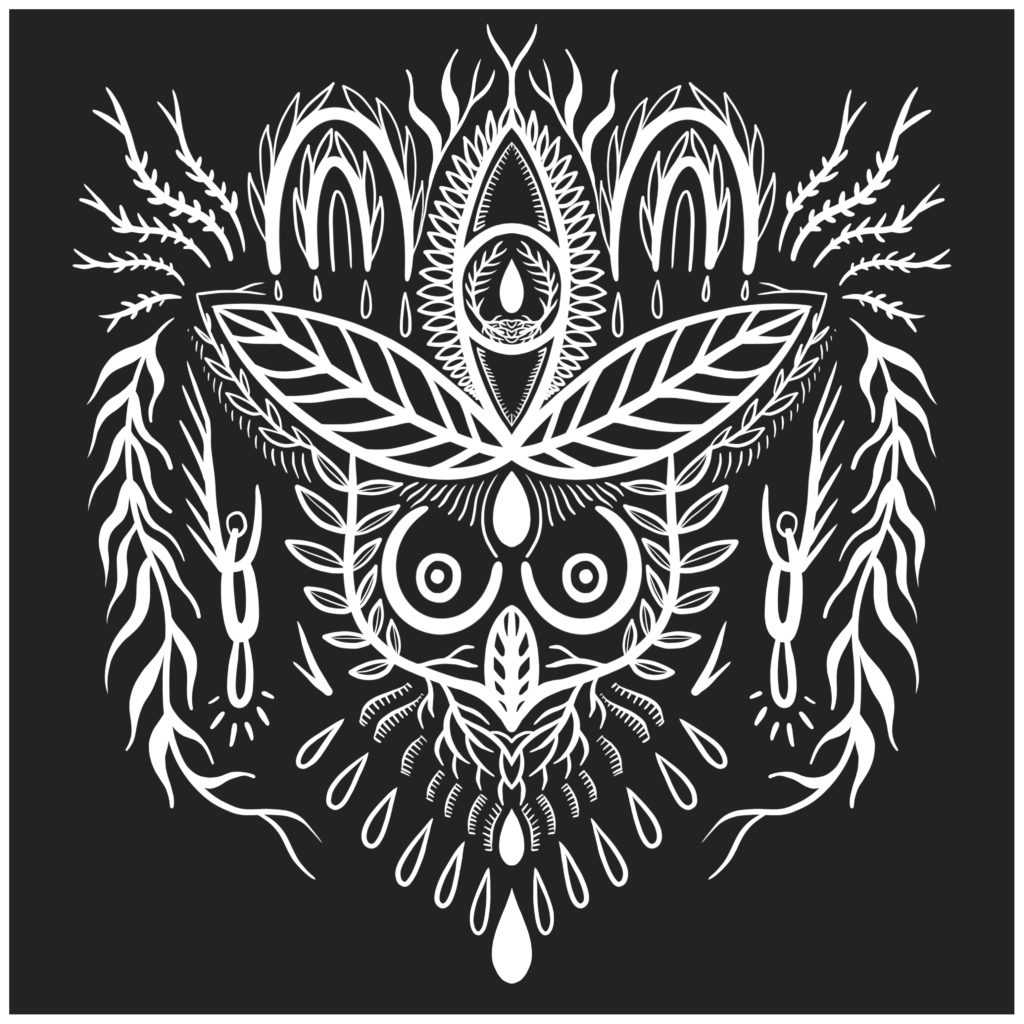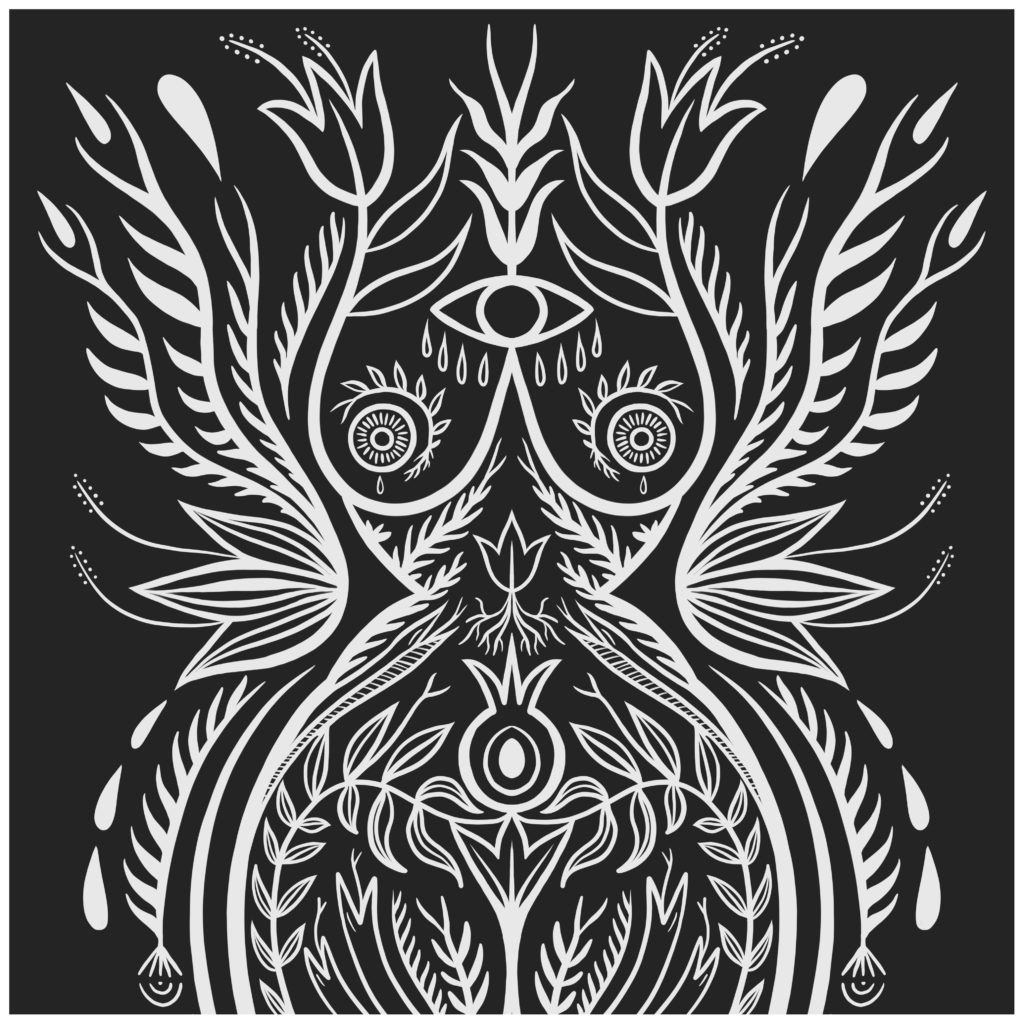 I am working on a calendar for 2021 called A Goddess A Day, its in it's infancy but I plan to share more as I move forward.
I am blogging, what?! That is so last decade. But whatever, I just want to share my thoughts, my life, my accomplishments, my journey, my art! It's not important if its all put together. You're not going to see ads and perfect home photos or any of that. There are plenty of those. I'm just doing my thing, whatever that is. I figure if you like reading my newsletters and you want more, you can come here.
I want to teach more art and yoga! I am working on figuring out how to hold a space for meditation, art, yoga, and more art. I'm starting out small with a one day workshop in Tallahassee once or twice a year and I'll go from there!
I want to vend at events/ festivals/ art markets that would be a perfect fit for my goddessy psychedelic art. I'm looking for 2-3 new events for the year.
So thats that! Thanks for reading. I appreciate your support. Go in peace!
xo, Amanda