Meet the MagHealy- a beautiful and easy to use frequency device to harmonize your body, the spaces around you, and your water. 
The MagHealy uses magnetic field technology to send high vibrational frequencies into spaces and the body. 
Our entire existence is constantly influenced by the magnetic and electromagnetic interaction between Earth and space.  MagHealy is using similar magnetic fields to support us in many different ways.
Having used both the Healy and the MagHealy, the Mag is much easier to use.  The Healy app for the smartphone loads programs to the device quickly and the charging stand plugs into any UBC cord.  When using the Atmosphere programs, the Mag may be left on the charger for ease and consistent battery power.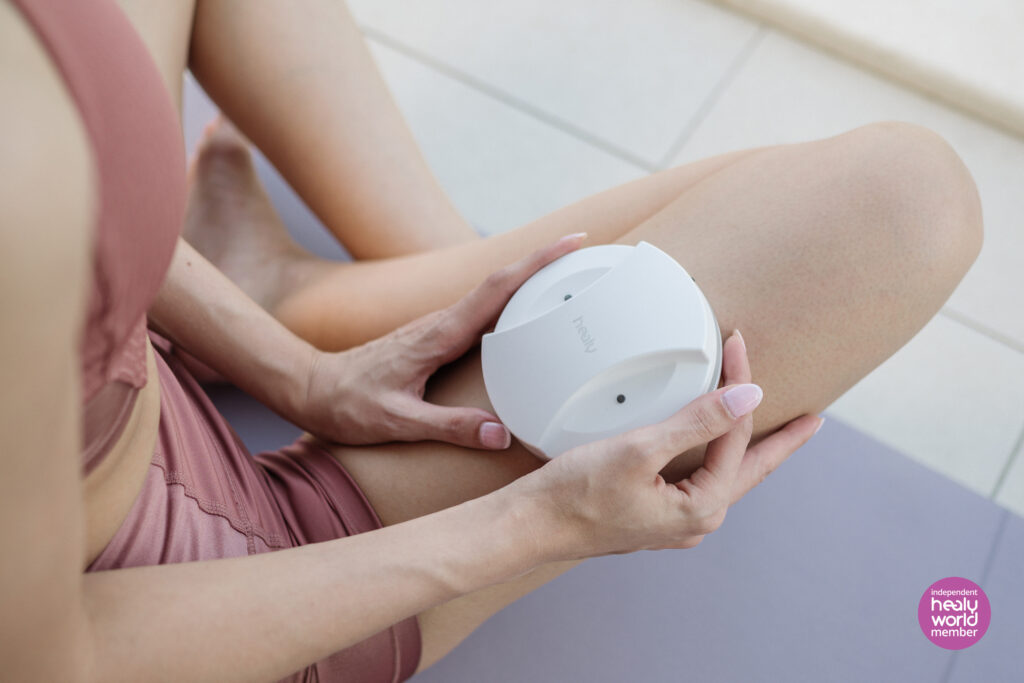 The Pro (which is what I recommend) has it all!
There are so many beautiful programs in four different categories.  The Classic and McMakin categories invite the MagHealy to be placed directly on the body.  The device is lightweight and smooth and emanates comforting warmth. 
The Atmosphere programs can reach out 5′ from the device in each direction so people, pets, and plants may all benefit from the high vibrational magnetic field it creates.  Use for workouts, car rides, in the office, to support your sleep and beyond.
The water activation programs easily program water in just 10 minutes.  Support the body, mind, and the space around you with all of these easy and nourishing frequency set choices. 
Great for homes and office spaces with energy clearing programs, harmonizing programs, sleep support, food prep, relationships, balancing, and beyond.  A wonderful edition to businesses (run the Atmosphere program "prosperity" in your boutique all day!). Amazing for the body- place the Mag on your body and harmonize your nerves, organs, skin, muscles, tendons, joints, and more. 
You also have the option to purchase just the "classic" programs on the Mag for a much lower price and then try out the other Mag options with 3,6,9,or 12 month subscriptions. 
Invest in yourself- your longevity, your quality of life, your vitality, your devotion to your work and your physical and mental health.  
Payment plans available. 
Please allow me to be your guide. When you use my affiliate link,  I will support and guide you as you learn to use your MagHealy and/or other Quantum Collection tools.
For info about the other great Healy offering I use (the personal frequency device using micro currents) click here.