Hello loves!  Welcome to Magic Mama.  
This mini creative art making course is all about tuning into the divine mama archetype. 
This course is for all levels!
Let's celebrate the qualities of the high vibe mother- nurturing, nourishing, kind, holding space, loving, patient, safe.  Let us claim these beautiful qualities in ourselves!
Thank you for being here!
xo Amanda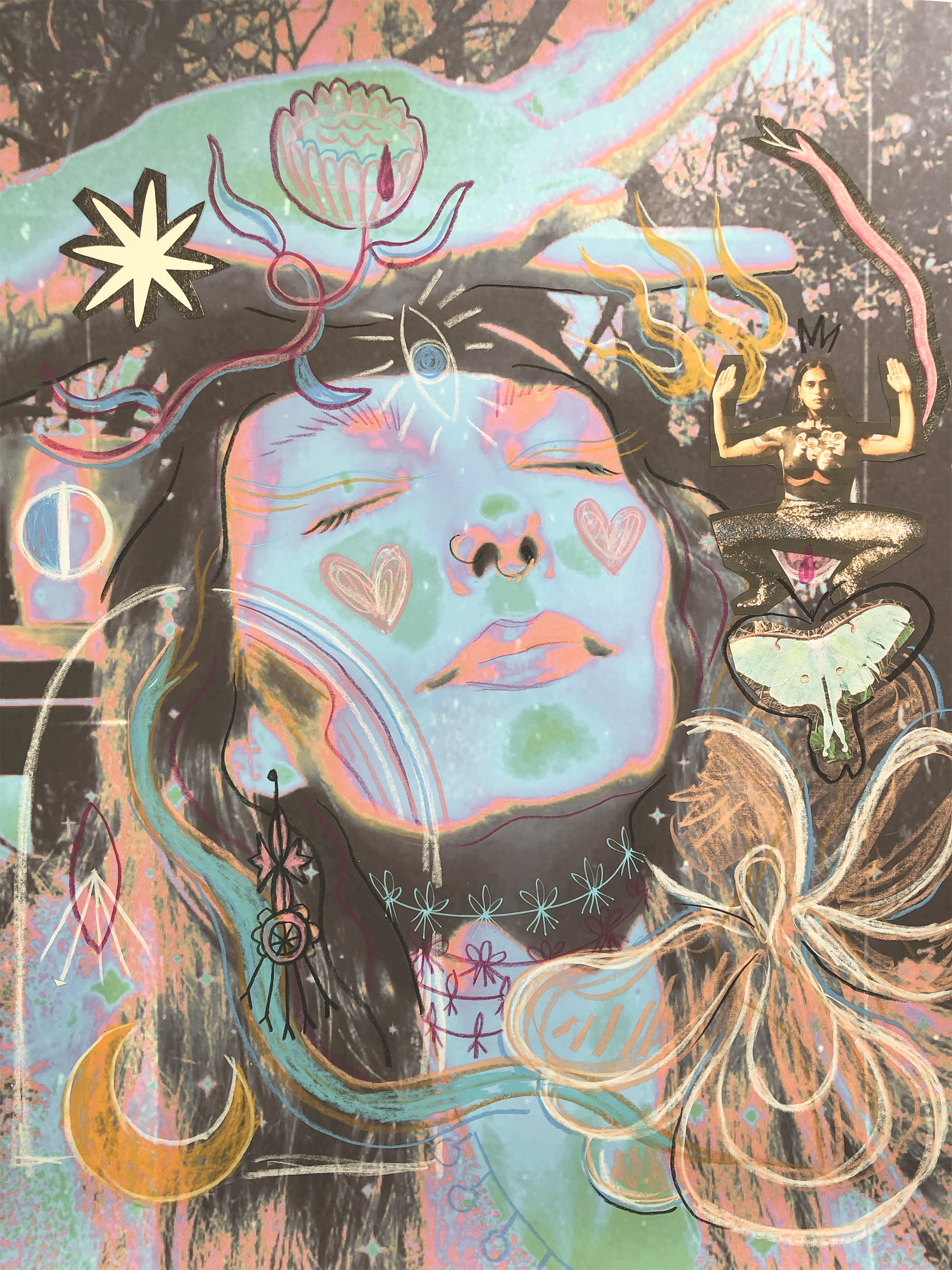 MEET YOUR GUIDE
Hi I'm Amanda Boekhout.  I'm the artist and course creator of DIVINE FEM. I'm also a mother, partner, sister, friend, lover, yogi, and universal traveler.  
Fusing my practices of art, mindfulness, and devotion to the divine informs the courses and workshops I offer.  
Experience
I received a Masters of Fine Arts in 2012 from Florida State University. I taught art classes there as an adjunct instructor for 7 years.  In 2019, I became a certified yoga instructor! I teach intuitive flow yoga classes in studios in my home of Tallahassee, Florida.  I also show artwork regionally in galleries & cafes. 
Join me!
Creating these course offerings brings me so much joy.  I have infused so much love into these lessons.  It is my pleasure to create pockets of space for your creativity to blossom and flow.
Be sure to also check out my full length e-course called Symbol here.
WHY IS IT IMPORTANT TO FLEX OUR CREATIVITY?
Creativity is a tangible way to tap into our divine feminine energy and come into alignment and balance with intuition!
Flow state feels SO GOOD!  The more we show up and cultivate a relationship with our creativity, the better we feel!  
This course invites you to creatively express whatever needs to come through to heal, activate, and/ or celebrate the magic mama inside and outside of your beautiful being. 
What's Included
One- 30 minute musing video that includes inspiration, ideas, a healing transmission, intention, and mindfulness. 
One- 15 minute studio video allows you to peek into my creative process.  You can find some technical and compositional tips and suggestions here to guide your own creative practice. 
This offering is intended to inspire  you to make space for your expressive art making! 
Be the Creatrix – the weaver of your dreams into reality! Creating art allows you to experience and practice being your own dream weaver.
Magic Mama is only $22. Treat yourself to a loving creative date with yourself. Love you!