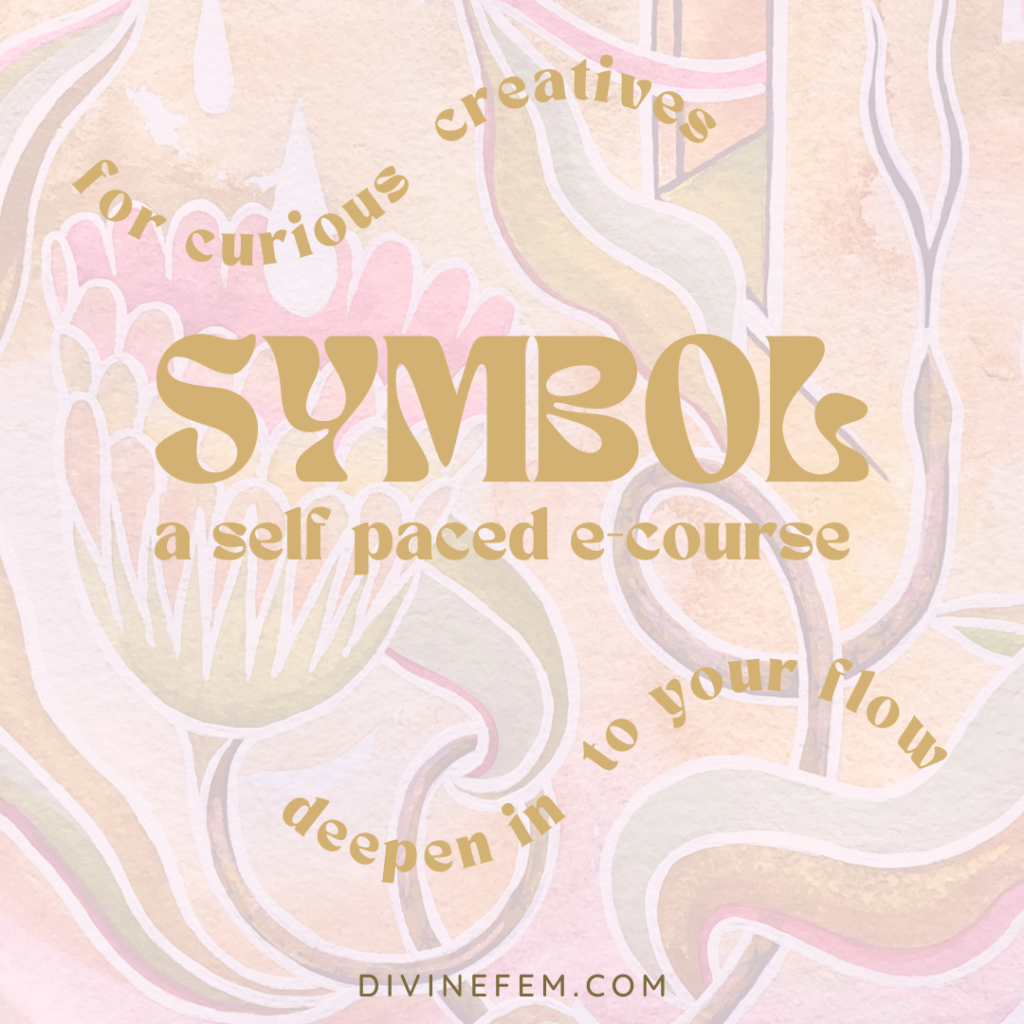 Seeking inspiration for your personal creative practice?
Looking to infuse intention and intuition into your art?
Ready to be guided on a journey of discovery and expression?
Welcome to SYMBOL – a self paced online course to ignite your relationship with the creative flow and the divine fem energy within you!
This course is for ALL LEVELS and meets you where you are.  
In this course I encourage you to infuse meaning into imagery you are drawn to and create a personal catalog of symbols for your creative process.  This allows you to have a clear focus as you come into your flow.
You are DIVINE!
xo Amanda
SYMBOL contains eight sections with musing videos in each to inspire and bring you into awareness and intention.  ELEVEN studio lessons are included as well as written content, links to materials, and more! The content builds up on itself so you can devote time to develop your personal symbols and then explore ways to use them in your artwork!
So many avenues of inspiration have been infused into this course. 
Ultimately this course is meant to facilitate a devoted space to cultivate a relationship with your creative flow/ the divine feminine energy abound.  Express yourself with paint, drawing, collage, and beyond!
I invite you to release expectations for what your art experiments will look like.  No one ever has to see the work.  If you do end up making beautiful art you are excited about- that is just extra. 
When we deepen into our relationship with the loving and nurturing and powerful flow of life, we find balance and bliss in our mind/body/soul and we invite our highest and most true self to lead us on our sacred journey.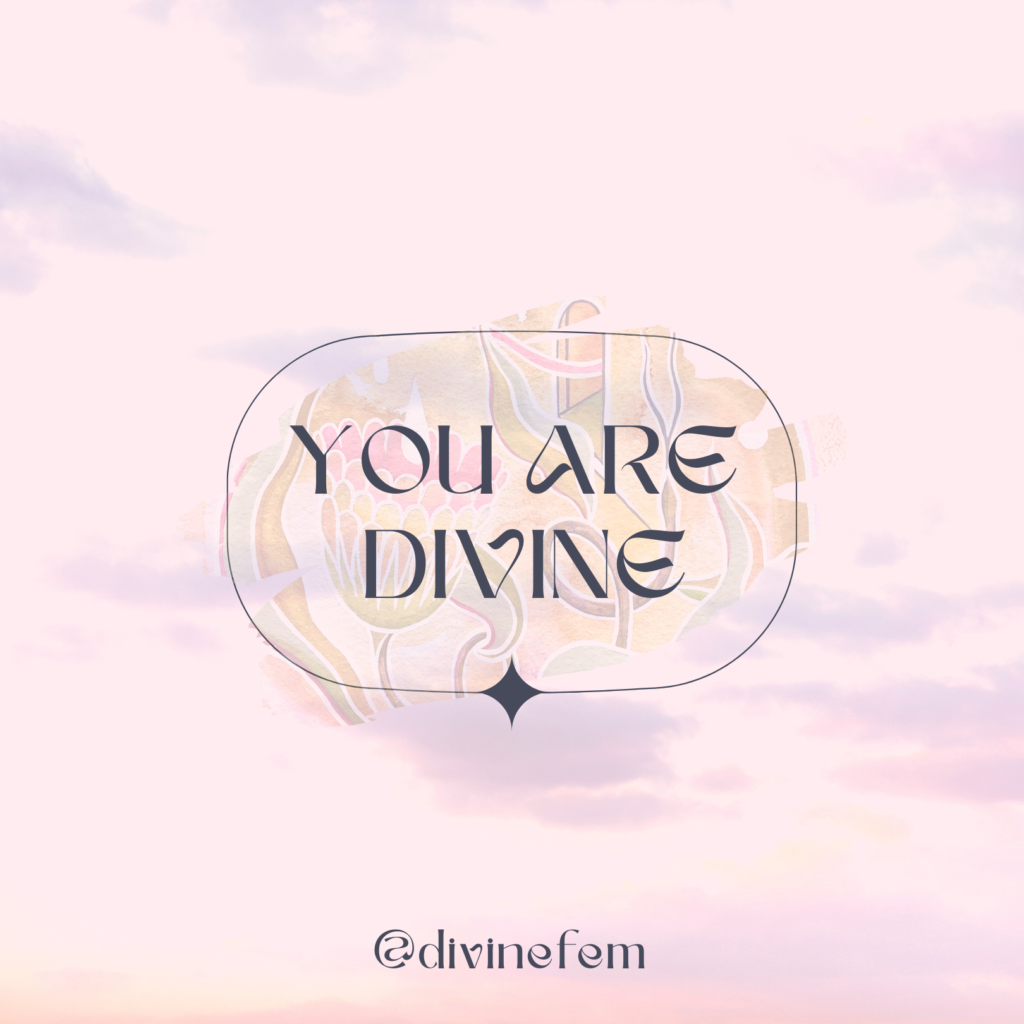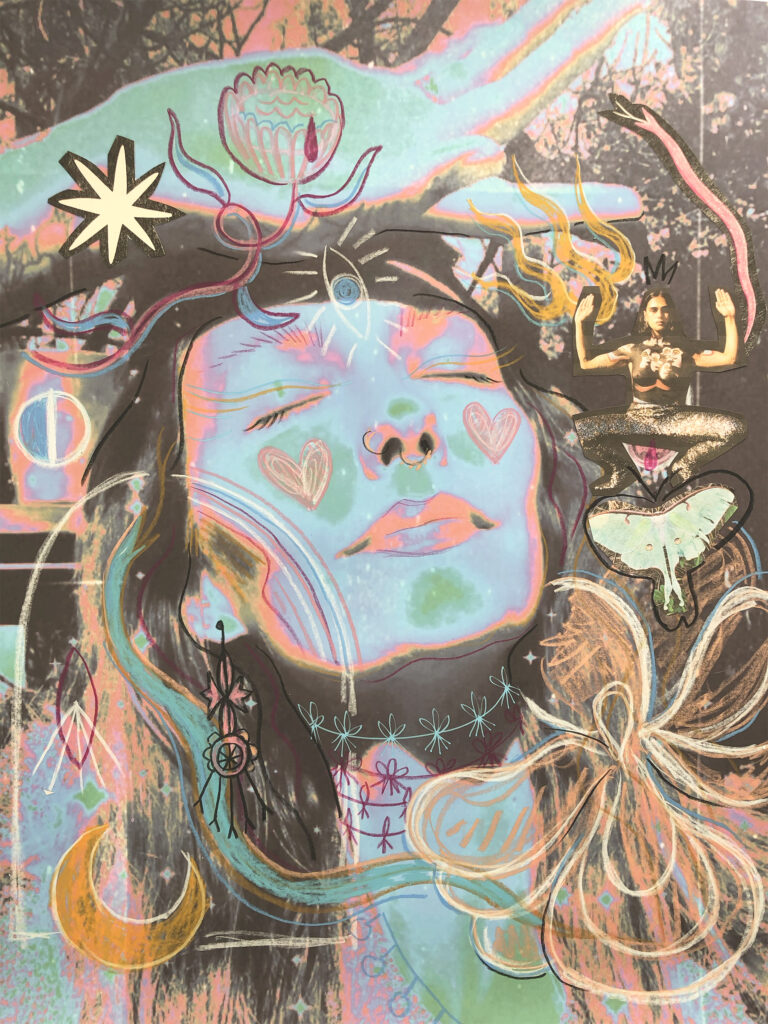 MEET YOUR GUIDE
Hi I'm Amanda Boekhout.  I'm the artist and course creator of DIVINE FEM. I'm also a mother, partner, sister, friend, lover, yogi, and universal traveler.  
Fusing my practices of art, mindfulness, and devotion to the divine informs the courses and workshops I offer.  
Experience
I received a Masters of Fine Arts in 2012 from Florida State University. I taught art classes there as an adjunct instructor for 7 years.  In 2019, I became a certified yoga instructor! I teach intuitive flow yoga classes in studios in my home of Tallahassee, Florida.  I also show artwork regionally in galleries & cafes. 
Join me!
Creating these course offerings brings me so much joy.  I have infused so much love into these lessons.  It is my pleasure to create pockets of space for your creativity to blossom and flow.