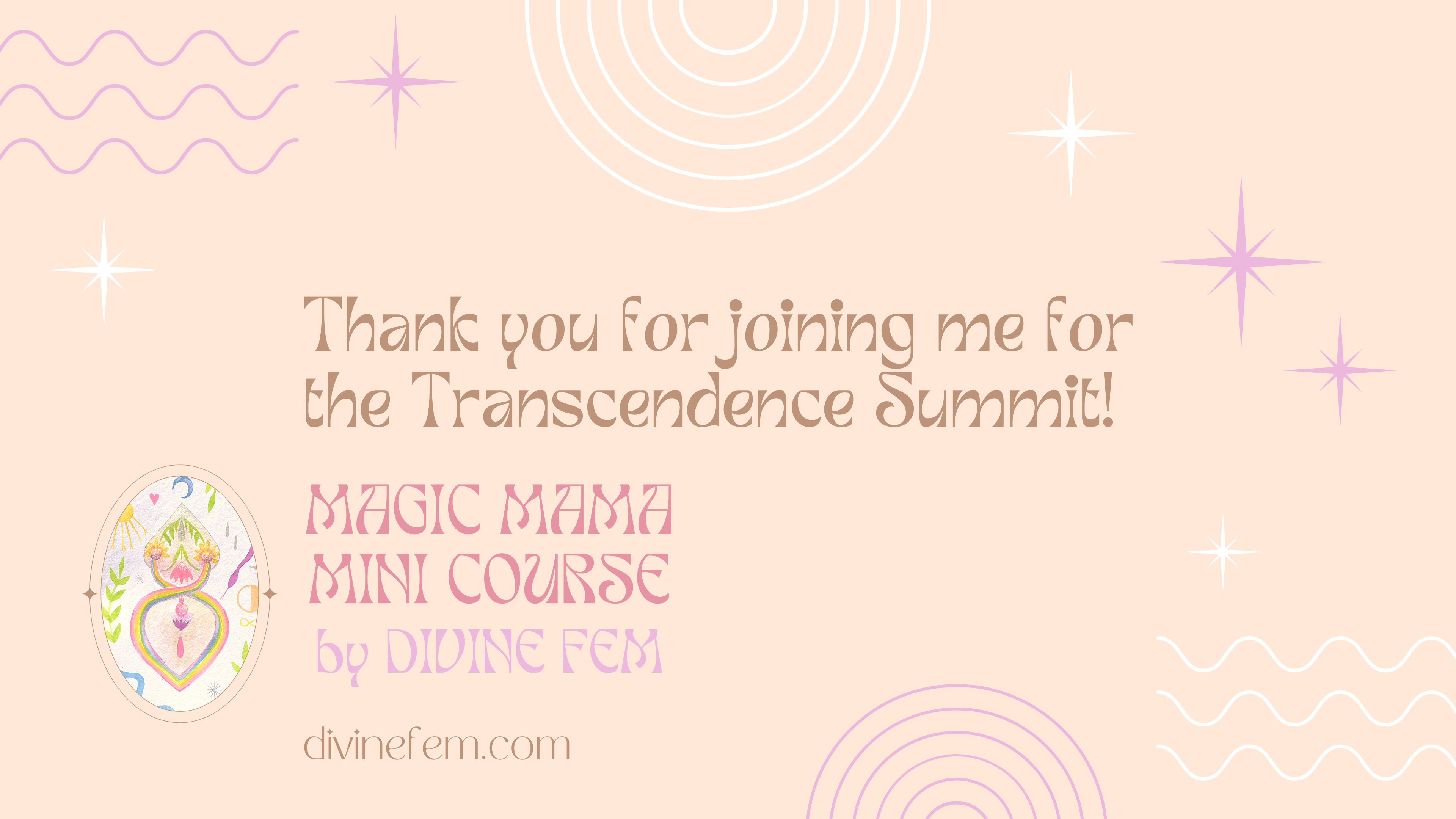 Hello divine creative being!
If you are here, that means we connected during the Transcendence Summit!  It was such a pleasure to participate in that summit and my intention for sharing Magic Mama in that space was to magnetize with the people who I can serve the most.
I am so happy you are here! 
I am a mama, artist, yogi, partner, friend, and everything you see in the DIVINE FEM universe is created by me, Amanda.  Every interaction, sale, email opened, comment, and beyond truly warms my heart and allows me to continue to show up and serve the greater good!
So how can we cultivate a relationship together?
Stay in the loop and receive my monthly newsletters and occasional special updates. 
If you like my teaching style and would like to browse my other courses, I have a mini course called Ostara (celebrating spring), and a full length course called SYMBOL that encourages intention and mindfulness with your creative flow while also touching on composition and materials.  I hope you will take some time to learn more about these course offerings! You can always just flow around my website to see everything I have to offer.
I am always creating new courses and if you want to help me decide what to create next- fill out this form!
Love my art and wish to browse my current available work? Visit my shop with the perk below>>>
As a participant of the summit, please use code SUMMIT22 at checkout for 22% off everything in the shop!
One more thing! I like to post over on Instagram, so if you are over there too, be sure to come say hi.
Thank you so much for visiting my little corner of the world.  You are DIVINE!
xo Amanda